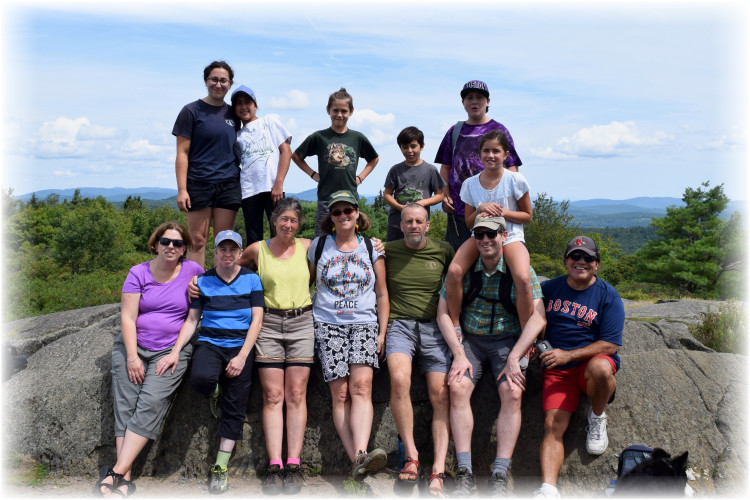 It Takes A Village! Kroka Family Camp
---
Sun, Aug 04, 2019 - Sat, Aug 10, 2019 (1 week)
Families Ages: 0 - 99
---
Join Kroka founders Lynne and Misha on an adventure of cooperative parenting in nature. We will garden, farm, wander in the forest, make crafts, and practice ways of living simply and deliberately. We will cook together and share delicious campfire meals. Each family will stay in their own tent (provided by Kroka) while sharing a kitchen and community gathering area. We will begin each day with an adventure that may include canoeing, rock climbing, mountain biking and map and compass orienteering. In the afternoons we will hold parenting workshops with discussions on vital topics of technology, healthy risk taking, free play, schooling choices, setting boundaries, natural consequences and the challenges of working with your parenting partner. You will make new friends, learn new skills and leave with a renewed commitment to your work as a parent. Single parent families and grandparents with grandchildren are more than welcome!
It Takes A Village! Kroka Family Camp - Sun, Aug 04, 2019
---
DESTINATION:
Kroka Village, Marlow NH
---
TUITION A:
$1715
Household Annual Income of $185,000 or more
TUITION B:
$1465
Household Annual Income of $100,000 - $184,000
TUITION C:
$1250
Household Annual Income of $70,000 - $99,000
TUITION D:
$990
Household Annual Income of $50,000 - $69,000
TUITION E:
$720
Household Annual Income of $30,000 - $49,000
TUITION F:
$610
Household Annual Income up to $29,000
NOTE:
Note: Tuition rates for Family Camp are per participating adult, and children come free!
---