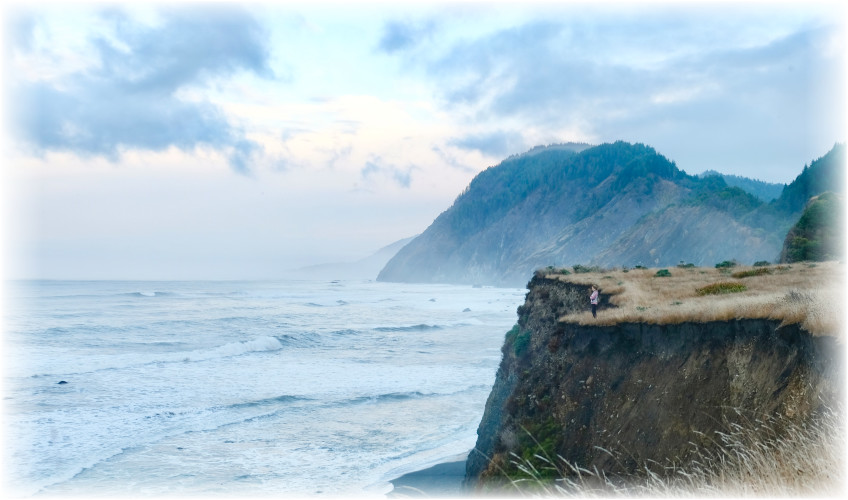 Mother Daughter Backpacking
---
Sat, Aug 08, 2020 - Sat, Aug 15, 2020 (8 days)
Mothers and Daughters Ages: 12 - and up
---
Strikingly beautiful and accessible only by foot, the Lost Coast of Northern California is home to a rugged trail spanning 60 miles of spectacular Pacific Coastline. With native Elk herds, majestic redwoods, oaks and Douglas fir, an array of wild flowers, and abundant sea life, it is truly a magical place. We invite mothers and daughters to join us on a journey filled with heart connection and adventure. We will cover the basics of how to backpack in the Kroka style, create intentional space for connecting as mothers and daughters, and thrive together in a female-centered way. Together we will plan and prepare for our expedition, live in community, raise our voices in song, and celebrate how wonderful it is to be women in wild places. The crash of the waves, cries of the seals, and breathtaking vistas make for an unforgettable experience in nature. You will walk away feeling alive, invigorated, connected, and well-resourced to get back out on the trail again!
Mother Daughter Backpacking - Sat, Aug 08, 2020
---
BASE LOCATION:
Redwood Valley, CA
DESTINATION:
Lost Coast, California
---
TUITION A:
$1720
Annual Household Income of $185,000 or more
TUITION B:
$1470
Annual Household Income of $100,000 - $184,000
TUITION C:
$1250
Annual Household Income of $70,000 - $99,000
TUITION D:
$990
Annual Household Income of $50,000 - $69,000
TUITION E:
$740
Annual Household Income of $30,000 - $49,000
TUITION F:
$620
Annual Household Income up to $29,000
NOTE:
Tuition is per participant.
---